Podcast: Download
Subscribe: Google Podcasts | RSS | More
Another sustainable hour is ready to hit the airwaves. The 380th of its kind.
In The Tunnel we start today with yet another stark, but at the same time necessary question. This time using a report from the World Meteorological Organisation about the critical nature of the climate crisis we face, Mik Aidt asks us to consider how any more people need to die from extreme weather events before we give this crisis the same attention as what the Corona virus is getting world wide.
Our first guest is Rosie Brodie who is the Australian Youth Climate Coalition's Schools' Program Manager. We learn what it is about AYCC that attracted them, firstly as a volunteer, and now as a program manager.
Rosie also outlines two programs that AYCC are currently running: The organisation is supporting people to have conversations with their communities about what climate justice means to them through a peer-to-peer fundraiser called "Speak Up for Climate Justice". You can find out more information about getting involved or donating here. Funds donated go towards supporting young people to take action on campaigns, growing their movement, up-skilling the youth climate movement and pushing hard on their new campaign "Climate Solutions, not Pollution". As part of their new campaign they are asking people to tell how they've been impacted by climate change and where they want to see public money going, instead of to greedy gas corporations. You can help AYCC by filling out this survey here.
For anyone involved in a school who is interested in finding out more about AYCC'S School Program, go to www.aycc.org.au/school-workshops where you can register that interest. Someone will contact you and organise for one of their workshops or talk about other ways of working together as solution seekers for climate justice.
Rosie's fellow guest is Les Harrison – a fifth generation farmer from the Stony Rises. A fascinating wide-ranging discussion about the true costs of, and reasons for, industrial farming ensues. We learn all about Les' pathway to regenerative farming, a pathway that started over 15 years ago with a desire for green grass over summer.
Over this time, Les has become convinced that it has to be the future of farming, both for financial reasons, for the good of the land and for people's health. However, he understands how and why chemical farming came about and how it's like being on a treadmill of chemicals chasing chemicals for many farmers. He doesn't judge these farmers, he invites them to regenerative farming field days where they see the results for themselves.
Colin Mockett's Global Outlook this week begins in Amsterdam where Greenpeace executive director John Sauven called for a moratorium on trade deals with 'countries like Australia'… "until they improve on their weak climate targets and end deforestation". This in the wake of reports detailing how British ministers dropped specific climate change commitments from their trade deal with Australia.
This came as a new study published in UK's Nature journal concluded that 95% of Australia's coal and 35% of its gas must stay in the ground by 2050 for there to be any chance of limiting global warming to 1.5°C.

From the United States comes news that president Biden's solar energy plan could account for 40% of US energy by 2035, representing a rise from 3% today, according to a new report from the US Department of Energy. The study outlines how the Biden administration could achieve the goal of decarbonising the electricity sector by 2035.
Also from the U.S., academic researchers warn that the fossil fuel industry has a new stance to delay efforts to curb emissions by pretending to support climate action. From Bill McKibben in The New Yorker comes an analysis that the cost of solar has regularly fallen about thirty per cent with each doubling of capacity—so the Biden plan should make what is already the cheapest energy on Earth far cheaper still.
Finally, from Iceland, a new machine that pulls carbon dioxide out of the atmosphere and turns it into rocks. Called Orca, built in Hellisheidi, and opened by their PM Katrin Jacobsdottir, who said "This is indeed an important step in the race to net-zero gas emissions which is necessary to manage the climate crisis."
This can only happen in Iceland because it has ample supplies of geothermal energy and underground basalt caverns where the CO2 is held captive in sponge filters, then blasted with heat, then pumped into caverns where it slowly turns to stone. Expensive, at $800 to $1,000 per tonne removed, but will reduce over time. Point is: this is carbon capture that works. However, it still leaves us with two big questions:
Who will pay?
Will the fossil fuel industry use this as yet another excuse to keep digging up, transporting and burning their toxic products?
We hope that you have all gained something positive from show number 380. We'll be back again next to focus on solution seekers and climate revolutionaries. Till then take care and be the difference.
~ The Sustainable Hour team – Mik, Colin, Tony, Jackie, Rusty & Ben
---
"Climate justice is a really core value for AYCC. We recognise that climate change is a symptom of deeper injustices. At the root cause of that is a colonial system that is putting profits of the big polluters over Aboriginal land rights, over the well-being of our communities and the environment. We recognise that those who are experiencing the biggest impact of the climate crisis are those who have contributed the least. We want a fairer and more sustainable future, and we recognise that through wanting that, our struggle is so entwined with the fight for social justice that we can't separate the two."
~ Rosie Brodie, AYCC School Program Manager

→ Subscribe to The Sustainable Hour podcast via iTunes or Stitcher



. . . . . . . . . . . . . . . . . . . . . . . .


Acknowledgement
We at The Sustainable Hour would like to pay our respect to the traditional custodians of the land on which we are broadcasting, the Wathaurong People, and pay our respect to their elders, past, present and future.
The traditional owners lived in harmony with the land. They nurtured it and thrived in often harsh conditions for millenia before they were invaded. Their land was then stolen from them – it wasn't ceeded. It is becoming more and more obvious that, if we are to survive the climate emergency we are facing, we have much to learn from their land management practices.
Our battle for climate justice won't be won until our First Nations brothers and sisters have their true justice. When we talk about the future, it means extending our respect to those children not yet born, the generations of the future – remembering the old saying that…
"We do not inherit the Earth from our ancestors. We borrow it from our children."
The decisions currently being made around Australia to ignore the climate emergency are being made by those who won't be around by the time the worst effects hit home. How disrespectful and unfair is that?


. . . . . . . . . . . . . . . . . . . . . . . .


"Over half of those surveyed said they thought humanity was doomed and that governments were failing to respond adequately."
→ BBC News – 14 September 2021:
Climate change: Young people very worried
"A new global survey illustrates the depth of anxiety many young people are feeling about climate change."
"It's different for young people – for us, the destruction of the planet is personal."
→ Below 2C – 11 September 2021:
In the Age of Eco-Anxiety, adults can be a climate proxy vote for youth
"Eco-anxiety and climate grief may very well be the new mental health crisis. Millions of young people around the world are struggling with real fear about their future. In the age of climate-anxiety, elders can ease despair and proxy vote for underage youth."
Are you scared of the upcoming summer? Because I am
Newsletter from School Strike 4 Climate Australia on 14 September 2021:

"I wonder – are you scared of the upcoming summer? Are you constantly tormented with images of your home going up in flames, watching as all your belongings and memories are destroyed?

Because I am.

Every summer, the threat of bushfires looms closer. We clear our gutters, prune our trees, check our smoke alarms – but it still feels inevitable. Living next door to bushland, it almost feels like a miracle that my home is still standing. I fear that this year will finally be the year when the inevitable happens; when the fires reach my home.

But I'm one of the lucky ones. For my relatives in rural China, they're not just scared of losing their homes. They're scared of losing their lives.

If a hurricane or flood hits, they have nowhere to go. There is no infrastructure, no evacuation plan, no funding – nothing. And they are not the only ones.

Communities all around the world are being impacted by climate change. And I know that people you love all around the world are also being affected. From rising sea levels, to bushfires and droughts, to heat waves, tropical cyclones, floods… the list goes on.

As an affluent developed country, Australia has the power to drastically reduce global emissions and slow down climate change. This is why I was devastated to learn that Australia was ranked dead last out of 61 countries in a recent study on climate change policy. This only goes to show that the Australian Federal Government is not taking any action towards reducing emissions and ensuring a safer future for all – on the contrary, they are continuously approving new coal mines, including Adani, which will be one of the biggest coal expansions in the world. And if this isn't bad enough, Adani will also be exporting coal to India – a nation which is one of the most vulnerable to the impacts of climate change. 

And that's why we need your help.

We need you to help us pressure the Morrison Government into adapting better climate policies before it's too late.

On October 15, we are again taking to the streets (and online!) in COVID-safe events all around Australia, and we need your support to make it happen.

The youth are rising, but we cannot do it without you. Will you donate now and join us in our fight against climate change?

There's still time to avoid the worst impacts of climate change, but we must act now, and we must act together.

Because together we can make a big difference. Will you join us?

Elaine (she/her)
Ku-ring-gai country in Warrang (also known as Sydney).

On behalf of SS4C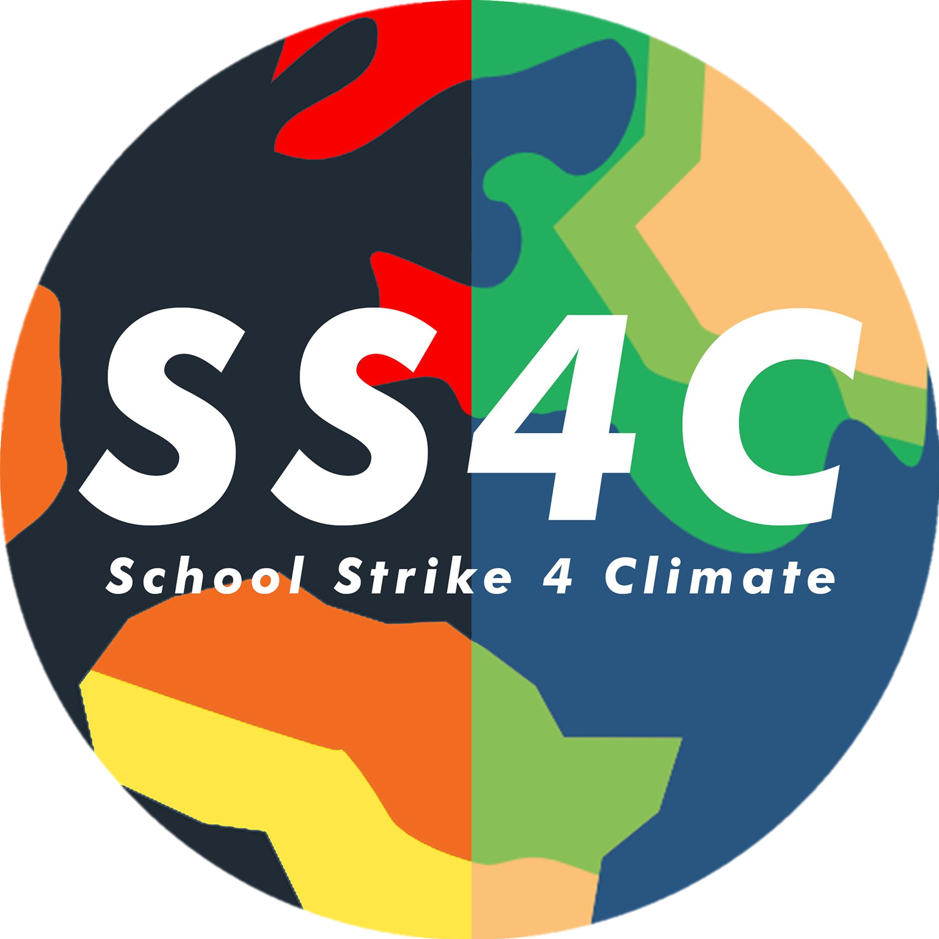 . . . . . . . . . . . . . . . . . . . . . . . .


"Right now, my freedom is being limited by your unlimited freedom to pollute. This is deeply unfair."
~ August Lund, Danish business man
In the last 1.5 years, the Corona virus is estimated to have killed 4.6 million people. In that same period, climate change – our politicians' inaction on carbon emissions, that is – is estimated to have killed 7.5 million people.
One person's freedom to pollute is another person's loss of life or property – death in a flood or a wildfire, a house smashed by a hurricane or washed out in the rising sea.
How many more people must die before our governments and media begin to handle the climate crisis with the same level of attention and action as they do with the Corona crisis?
That's what our kids would like to know!
"My kids don't understand why I work on anything other than climate change. Why does anything else matter if you don't fix this, they wonder."
~ Chris Murphy, U.S. Senator from Connecticut
The World Meteorological Organization's latest report says climate-driven natural disasters have increased five-fold in the past five decades.
In the United States, 1 in 3 have been affected by climate change in the last three months:
"A third of U.S. residents live in a county that was struck by a climate-fueled disaster—droughts, floods, wildfires, heatwaves or hurricanes—in the last three months," reported Washington Post.
Many of those events set new records and led to billions of dollars in damages. However, don't expect the billion-dollar bills to be paid by the companies who are responsible for this – those companies, which have been shoveling in profits over decades, as they successfully managed to delay the inevitable transition away from everyone being allowed to freely pollute the atmosphere with planet-heating gasses from coal, oil, gas and agricultural products. The story which mainstream media has failed to tell us is that the climate crisis is a crime story. Your freedom to pollute is another person's loss of life or property.
→ Bloomberg Green – 8 July 2021:
Climate Change Linked to 5 Million Deaths a Year, New Study Shows
"Almost 10% of global deaths can be attributed to abnormally hot or cold temperatures, according to new research linking extreme weather to mortality."
→ Washington Post – 4 September 2021:
Nearly 1 in 3 Americans experienced a weather disaster this summer
"Climate change has turbocharged severe storms, fires, hurricanes, coastal storms and floods — threatening millions."
→ The Guardian – 9 September 2021:
World's biggest machine capturing carbon from air turned on in Iceland
"Operators say the Orca plant can suck 4,000 tonnes of CO2 out of the air every year and inject it deep into the ground to be mineralised."


. . . . . . . . . . . . . . . . . . . . . . . .


Join Jeremy Lent in weaving a new story of meaning
Upcoming courses on Ecological Civilization and The Web of Meaning in the United Kingdom
"Wildfires. Floods. Political polarization. It's easy to feel overwhelmed by the onslaught of these harbingers of society's unraveling. Sometimes, it might seem like there's nothing we can do to help steer our civilization away from the precipice.

Yes—society needs to undergo deep transformation, much deeper than most people recognize. But it's not necessarily too late, if enough of us can articulate and engage collectively in the changes we need.

I will soon be offering two series of online classes designed to lay out a foundation for the transformation in our worldview, culture, and society that's needed to avert catastrophe. I invite you to sign up for one or both series, and join other engaged participants in exploring the pathways toward a flourishing future.

Beginning Tuesday, October 5, I'll be offering a series of four online classes investigating an Ecological Civilization: what it means, why it's necessary, and how we might get there:
Class 1 | Ecological Civilization in Historical Context
Class 2 | Ecological Civilization: Worldview and Values
Class 3 | An Ecological Civilization in Practice
Class 4 | Pathways to an Ecological Civilization
Each two-hour class will consist of presentations, breakout groups, and full group discussion. It will be a rare opportunity to explore deeply with others how to engage in helping transform our civilization to one that is life-affirming. It will meet every Tuesday in October (5, 12, 19 and 26) at 10:00 am Pacific time. (More information and registration here.)
---
Beginning Tuesday, November 2, I'll be offering a Guided Exploration of The Web of Meaning in a series of six online classes. This course will cover the central themes of The Web of Meaning. Following the book's design, it will be structured as six investigations into the existential questions asked at some point by every human being: Who Am I? Where Am I? What Am I? How Should I Live? Why Am I? and Where Are We Going?

We'll meet every Tuesday at 10:00 am Pacific time, with the final class on Tuesday, December 7. Each ninety-minute class will consist of presentations, breakout groups, and full group discussions. Each week we'll explore the rich and awe-inspiring pathways invited by an alternative worldview recognizing the intricate interrelationships that link our lives to those in our community, to all humanity, and to the entire living Earth. (More information and registration here.)
When we change the lens with which we see the world, another future becomes possible. Please join me this Fall in exploring what that future may look like."
~ Jeremy Lent
United Kingdom


. . . . . . . . . . . . . . . . . . . . . . . .


New book
→ New book by Richard Heinberg now available: 'POWER: LIMITS AND PROSPECTS FOR HUMAN SURVIVAL'


. . . . . . . . . . . . . . . . . . . . . . . .


New book and podcast
→ Nourishing Matters podcast:
'Incredible story of Soil'
"A great conversation with Matthew Evans and Sadie Chrestman about Matthew's new book 'Soil – The incredible story of what keeps the earth, and us, healthy'."


. . . . . . . . . . . . . . . . . . . . . . . .




. . . . . . . . . . . . . . . . . . . . . . . .


Events we have talked about in The Sustainable Hour
Events in Victoria
The following is a collation of Victorian climate change events, activities, seminars, exhibitions, meetings and protests. Most are free, many ask for RSVP (which lets the organising group know how many to expect), some ask for donations to cover expenses, and a few require registration and fees. This calendar is provided as a free service by volunteers of the Victorian Climate Action Network. Information is as accurate as possible, but changes may occur.
Petitions
→ List of running petitions where we encourage you to add your name

. . . . . . . . . . . . . . . . . . . . . . . .


Live-streaming: on pause
The Sustainable Hour is normally streamed live on the Internet every Wednesday from 11am to 12pm (Melbourne time), but due to the corona lockdown, the radio station has been closed.
» To listen to the program on your computer or phone, click here – or go to www.947thepulse.com where you then click on 'Listen Live' on the right.


. . . . . . . . . . . . . . . . . . . . . . . .


Podcast archive
Over 400 hours of sustainable podcasts.
Listen to all of The Sustainable Hour radio shows as well as special Regenerative Hours and Climate Revolution episodes in full length:
→ Archive on climatesafety.info – with additional links
→ Archive on itunes.apple.com – phone friendly archive
---
Receive our podcast newsletter in your mailbox
We send a newsletter out approximately six times a year.

Email address and surname is mandatory – all other fields are optional.
You can unsubscribe at any time.
---
Find The Sustainable Hour on social media
Facebook:
www.facebook.com/TheSustainableHour
→ Overview of all podcast front covers
Twitter:
www.twitter.com/SustainableHour
Instagram:
www.instagram.com/TheSustainableHour
YouTube:
www.youtube.com/c/thesustainablehour
Share the news about this podcast in social media
→ Share on www.twitter.com
→ Share on www.facebook.com
→ Share on www.instagram.com
---
→ Podcasts and posts on this website about the climate emergency

→ Podcasts and posts on this website about the climate revolution
→ Find the latest news on BBC about climate change

---
Subscribe to
The Sustainable Hour
Or subscribe with your favorite app by using the address below