Podcast: Download
Subscribe: Apple Podcasts | Google Podcasts | Spotify | Android | Stitcher | RSS | More
The Sustainable Hour no 385
We start today with a report containing video clips from participants who was part of the GreenFaith action in Geelong on Monday. Here Muslims, Buddhists and Christians came together calling on our politicians to stop new coal and gas projects and support Zali Steggall's climate bill in Federal Parliament. We hear statements from Queenscliff Lonsdale Anglican vikar Peter Martin, Hannah Mayer from The Drol Kar Buddhist Centre, and Geelong imam Muhammad Ramzan. This was one of over 500 GreenFaith actions world wide.
In The Tunnel on 20 October 2021 our guests are:
Founder and Executive Director of Sustain – the Australian Food Network – and lecturer in food systems at the William Angles Institute, Dr Nick Rose who we range widely with. From his connection with women farmers and 'agripreneurs' in Gaza rebuilding their farms to what he is doing closer to home, organising urban agriculture forums and activities, including the Melbourne Food Hub, Cardinia Food Movement and a report about urban agriculture. Now there's a group who are very busy at being cutting edge climate revolutionaries! Nick can be contacted at: info@sustainaustralia.org.
Karina Donkers who is co-ordinator of Geelong Sustainability's Small Business Energy Saver Program. Karina tells us all about the services that they offer through the Green Light Social Enterprise, where the idea is to help small businesses save money by becoming more energy efficient. Karina and her team help businesses with between 1 and 19 employees (full-time equivalent) find the right equipment and accredited provider to ensure that your business can upgrade its equipment and receive the rebates and bonuses.
A range of equipment upgrades are eligible for the discount, such as heat pump hot water systems, space heating and cooling systems, refrigerators and upright freezers, refrigerated display cabinets and fan motors in refrigeration systems. You can check these out at www.greenlight.org.au/sbesp. Karina can be contacted at: energysaver@greenlight.org.au or 1300 227 257.
Colin Mockett's Global Outlook begins this week with an estimated 10,000 people preparing to travel to Glasgow for the COP26 talks – against a background of extreme weather events and calamities around the world. All have contributed to a current global energy crisis that has seen fossil fuel prices skyrocket.
There has been flooding in China's coal producing province, hurricanes in the Gulf of Mexico damaging offshore oil platforms, contrasted by low winds in the UK and northern Europe which have diminished the output of wind farms. In this light, the Executive Director of the International Energy Agency, Fatih Birol, has some telling advice and a warning for us and our governments.
Meanwhile in Washington, the Biden administration announced a plan to develop large-scale wind farms along nearly the entire coastline of the United States, the first long-term strategy from the government to produce electricity from offshore turbines.
Colin then zooms us to the United Kingdom where the government announced more than £5.8 billion of foreign investment in green projects, including more than £650 million in advancing offshore wind this year alone, supporting almost 3,600 jobs across the Humber and North-East England and over £900 million in accelerating the shift to zero-emissions vehicles.
This leads Colin to round off with the news from the world's only carbon-neutral football team, Colin's favourite, the Forest Green Rovers, who will use their pitch-side advertising hoardings to flash up climate-emergency information while the game is being played. Fans haven't seen them yet because at the weekend, the Rovers played away at Scunthorpe. Forest Green won 2-0, holding their top position on the ladder 4 points clear of Harrogate Town and 5 points ahead of Port Vale and Tranmere.
Still on sport, but closer to home we welcome and congratulate the AFL Players for Climate Action for their long awaited launch over the weekend. We'll be featuring their founders Tom Campbell and Jasper Pittard on The Sustainable Hour in the not too distant future. Already they have over 260 players who have signed up to them to find out how they can be part of the solution.
That's it for another week. Until next week, if you like what we do please share far and wide. Like the AFL players, keep developing your way of becoming involved, finding your role, stepping up as the climate revolutionary we all need to be as we face up to the #ClimateEmergency threatening us more and more each day. Contribute where you can with making the shift.
---
"Food systems, both in Australia and overseas, along with the energy sector, are the major drivers of the climate emergency and biodiversity loss – the damage to the non-human world that's coming about through anthropogenic climate change. A great deal of that is attributed to the way we manage land and water in relation to food production and agriculture."
~ Nick Rose, Founder and Executive Director of Sustain Australia

→ Subscribe to The Sustainable Hour podcast via iTunes or Stitcher



. . . . . . . . . . . . . . . . . . . . . . . .


Acknowledgement
We at The Sustainable Hour would like to pay our respect to the traditional custodians of the land on which we are broadcasting, the Wathaurong People, and pay our respect to their elders, past, present and future.
The traditional owners lived in harmony with the land. They nurtured it and thrived in often harsh conditions for millenia before they were invaded. Their land was then stolen from them – it wasn't ceeded. It is becoming more and more obvious that, if we are to survive the climate emergency we are facing, we have much to learn from their land management practices.
Our battle for climate justice won't be won until our First Nations brothers and sisters have their true justice. When we talk about the future, it means extending our respect to those children not yet born, the generations of the future – remembering the old saying that…
"We do not inherit the Earth from our ancestors. We borrow it from our children."
The decisions currently being made around Australia to ignore the climate emergency are being made by those who won't be around by the time the worst effects hit home. How disrespectful and unfair is that?


. . . . . . . . . . . . . . . . . . . . . . . .




. . . . . . . . . . . . . . . . . . . . . . . .


SheisArjuna emerges from Victoria's Surfcoast with a message for sustainability in new video, 'Vessel'. Announces debut album, The Age of Convenience.
From Victoria's Surfcoast, SheisArjuna – solo project of singer-songwriter Shannon Curry – releases her new video, Vessel and announces her debut album The Age of Convenience out November 26.
With a cardinal message for the masses, Vessel is deeply inspired by the natural world and the need to move towards sustainable practices, calling for us to live ethically and care more for our planet earth
On one special day, I spun my swivel chair around and as I played the first few chords of a new composition, I looked up and found myself immersed in the cover of my Dumbo Feather – Consciousness Rising issue which was sitting on the music holder. There had been so much going on in 2020, environmentally with the bushfires and floods and socially with the beginning of the pandemic. This issue captured it all in such a raw and poetic light, I felt emotional when I read it as it resonated so strongly with the focus of my songwriting.
The release of Vessel is paired with a gorgeous video created by Chad Bromley who approached Shannon via Instagram after watching her journey unfold online. As well as standing as an unveiling of SheisArjuna, Vessel's visual accompaniment was born out of Shannon's deep desire to instil in others a sense of pride for earth and a call to protect it. The clip features breathtaking scenes from her beautiful Surfcoast home and Barwon Estuary on the Bellarine Peninsula in Victoria.
For me, the clip feels somewhat like my entrance to the world stage as the vibe of the clip matches the lyrics. 'I'm marching out there slowly, they can get to know me'. It is the unveiling of me as an artist, a shedding of the layers and it represents my decision to emerge and share my solo music beyond the lounge room walls. I want people to feel inspired to stand up and be proud citizens of planet earth. To feel compelled to learn and understand more about the place we call home and how we can best protect it.
In the midst of last year's lockdown, Shannon found herself with time to sit with her piano every day and SheisArjuna was born.
"Whenever my mind started growing weary from the monotonous clicking and typing that is my day job, I would spin my swivel chair around and play my piano. In a stream of consciousness, out would pour a mish-mash of thoughts and feelings that my brain had collected and stored over the past months, weeks and days."
Featuring a stunning and unique blend of genres, moods and lush hooks, SheisArjuna's debut album – out November 26 – will leave you craving more from this soul-soothing, Australian artist. Since embarking on her music career in July 2020 with the release of her debut single Rhythms, SheisArjuna has established a dedicated and highly engaged following on social media. Those following her journey often express being deeply moved by the sense of authenticity and connection to the environment they feel in her music.


. . . . . . . . . . . . . . . . . . . . . . . .


Security leaders on why 2030 matters most
This appeared on the Opinion page of The Australian on 20 October 2021. It focusses on the growing and potentially chronic water and human insecurity that will occur if there are not very sharp emissions cuts in the next decade to argue that 2030 targets are more important than 2050.
WATER SHORTFALLS MEAN WE CAN'T WAIT TILL 2050
Extracts:
"Net-zero emissions by 2050 will be sold as the success story of the Glasgow climate conference next month, but this may be at the expense of commitments for deep emissions cuts this decade that are of primary importance in preserving human and global security.
"The problem is that 2050 is too far away and an excuse for procrastination. The chief executive of a large financial institution recently was reported as saying it was "easy for bosses to commit their companies to net-zero carbon emissions because it was 'next, next, next, next management's problem'". Ditto politicians. In reality, what the world does in the short term matters most, especially when it comes to maintaining human and global security, based on water and food security, in a climate-disrupted world.
"Chatham House, Britain's eminent international affairs think tank, has released its climate change risk assessment 2021, warning that without a sharp emissions decline before 2030 – far steeper than any likely at COP26 – impacts "will be devastating in the coming decades". Those likely to be locked in for the period 2040-50 unless emissions rapidly decline include a 30 per cent drop in crop yields by 2050, while food demand will be 50 per cent higher. The average proportion of global cropland affected by severe drought (greater than 50 per cent yield reductions) will likely rise to 32 per cent a year.
"In Australia, the urgency of the need to assess the real risks of climate change to human security is under-appreciated. Unimaginable new climate extremes confront us for which we have been ill-prepared – record-breaking droughts and floods, cruel heatwaves, unstoppable bushfires, broken infrastructure and coastal inundation – and responding adequately to the climate threat is now fundamental to the survival of our nation.
"Australians increasingly recognise that climate change is and will undermine their security: their safety, wellbeing, prosperity and health. They are deeply concerned, and they and the states are acting, but a whole-of-nation response needs leadership from Canberra as well.
"Australia repeatedly has ignored the risks and is ill-prepared for the security implications of devastating climate impacts at home and in the Asia-Pacific, which will place great pressure on the Australian Defence Force to pick up the pieces in the face of accelerating climate impacts.
"There is an adage in the military that "time is never on our side", and it is also true in the present case. Urgency is the climate currency that matters most, as much in Canberra as in Glasgow."
Article (paywalled)


. . . . . . . . . . . . . . . . . . . . . . . .


How big polluters run Australia
Part one of the hard-hitting documentary Big Deal: Is Our Democracy For Sale? aired on the ABC last night – sparking conversations about the influence of big money on our democracy in living rooms across Australia.
Big polluters make big political donations to gain greater access to our elected representatives and wield undue influence over policy decisions – putting corporate profits ahead of the health of people, the planet and future generations.
Fixing our democracy and solving the climate crisis go hand in hand, and communities are rising up to be heard despite the influence of big money. That's why I urge you to watch part one of Big Deal on ABC's iView – and invite your friends, family or housemates to watch it too.
The more people that tune in the greater the momentum we can build for the donation reforms – including caps and real-time disclosure – we need now.
On the back of War on Waste and Fight for Planet A, comedian and writer Craig Reucassel has teamed up with comedian Christiaan Van Vuuren to expose the frightening extent to which big money has infiltrated Australian politics and the ways we can take back our democracy from vested interests.
What makes Big Deal so special is how effortlessly it cuts through a complex and shadowy issue with humour and a deeply human spirit. It will speak to people from all walks of life.
And it offers us hope. It shows how we – as ordinary people in communities across Australia – are at the heart of the solutions for a healthy democracy where everyone's voice is heard.
Watch Big Deal tonight or anytime on iView, and take your impact to the next level by encouraging people you know to do the same.
When you watch Big Deal, you'll see the golden opportunity it offers to deepen understanding of the effects of murky political donations among the people you're connected to. As the climate crisis heats up and the political donations from the coal and gas industries continue to grow, it's a crucial time to open this conversation with your friends and family.
After years of campaigning on issues like big money in politics, it's easily the clearest, most compelling and approachable exploration of these issues that I've seen. If we all share this film with the people we know – friends, family, colleagues and community networks – we'll kickstart a wave of public pressure for the reforms we need, right when political integrity is in the spotlight as a federal election looms.
That's why we've created a guide to hosting a Big Deal watch party for your friends, family and community networks. It includes ideas for getting people you know to watch the film, having conversations about the issues and how together you can be part of big change.
If Big Deal inspires you to take further action, hosting a watch party is a great way to really boost your impact.
DOWNLOAD THE WATCH PARTY GUIDE
We get better, fairer decisions from our elected representatives by 'doing democracy' – engaging our friends, family, and networks to talk about what we aspire for in our democracy, and galvanising one another to raise our voices for our communities and real climate action.
These problems are solvable, and the solutions start with us. I hope you enjoy watching Big Deal, and are inspired to share it with people you know!
For a fair and thriving democracy.
Jolene Elberth
Democracy Campaigner
P.S. Check out the incredible lineup – journalists, business leaders, elected representatives, comedians, former Prime Minister Malcolm Turnbull and more – at this week's huge virtual climate event Global Race to Zero Summit run by the Smart Energy Council.



. . . . . . . . . . . . . . . . . . . . . . . .


"But what can I do?!" Introducing the Localization Action Guide
"What can I do?"
In the face of mounting social and ecological crises, this is the big question that plagues anyone concerned with the wellbeing of people and planet. For the localizers among us, the question is arguably even bigger: How can we – as individuals and small communities – go up against the global techno-economic juggernaut?

Today, we are delighted to present an answer. 146 answers, to be exact.

Introducing the Localization Action Guide

The Localization Action Guide details 146 ways for individuals, communities and policymakers to make a real, hands-on difference in their local areas. It points to key resources, networks and examples to inform and inspire actions with a systemic impact, including:
Who is it for?

The guide includes suggestions for individuals, as well as community groups and policymakers. It points to key networks and inspiring examples across the globe – from rural India to the center of Boston. That said, it is primarily aimed at sparking action in industrialized, English-speaking countries, where radical shifts in consumption and lifeways are most urgently needed.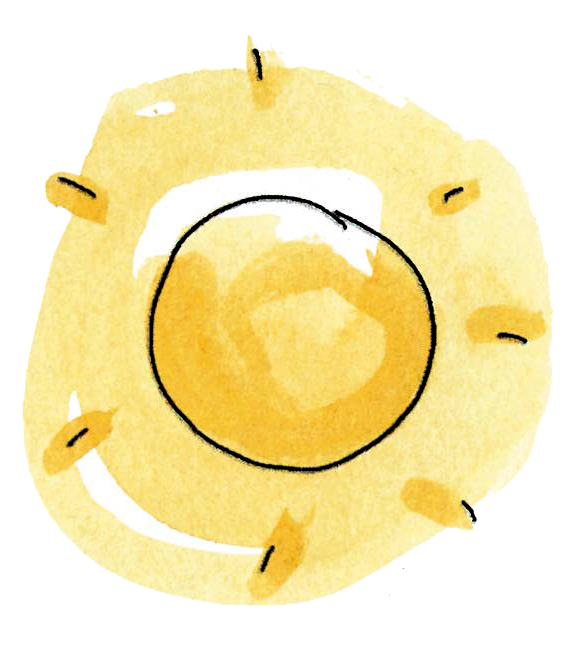 Can local actions really make a difference?
We think so. Although they are often small in scale, taken together, they are vital to recapturing economic democracy from global corporations. They provide venues for connecting with like-minded people and strengthening the bonds of interdependence. They provide opportunities to reject the consumer monoculture, which is destroying the wondrous diversity of our planet. And they create "lifeboats" – living hubs of social health, human and ecological wellbeing, and economic resilience – to carry us through the turbulence of the coming decades.
On October 21st, 2pm EDT/7pm BST, join authors Carly Gayle, Steve Gorelick, and Alex Jensen, along with Anja Lyngbaek, for a conversation about how and why we created this guide, how to use it, the joys and struggles of figuring out how to make a dent in the corporate juggernaut and build flourishing local economies, and more. The event is free, and will run for one hour. Bring your questions!


. . . . . . . . . . . . . . . . . . . . . . . .


Story change!
Speaking truth to power


. . . . . . . . . . . . . . . . . . . . . . . .


Events we have talked about in The Sustainable Hour
Events in Victoria
The following is a collation of Victorian climate change events, activities, seminars, exhibitions, meetings and protests. Most are free, many ask for RSVP (which lets the organising group know how many to expect), some ask for donations to cover expenses, and a few require registration and fees. This calendar is provided as a free service by volunteers of the Victorian Climate Action Network. Information is as accurate as possible, but changes may occur.
Petitions
→ List of running petitions where we encourage you to add your name

. . . . . . . . . . . . . . . . . . . . . . . .


Live-streaming: on pause
The Sustainable Hour is normally streamed live on the Internet every Wednesday from 11am to 12pm (Melbourne time), but due to the corona lockdown, the radio station has been closed.
» To listen to the program on your computer or phone, click here – or go to www.947thepulse.com where you then click on 'Listen Live' on the right.


. . . . . . . . . . . . . . . . . . . . . . . .


Podcast archive
Over 400 hours of sustainable podcasts.
Listen to all of The Sustainable Hour radio shows as well as special Regenerative Hours and Climate Revolution episodes in full length:
→ Archive on climatesafety.info – with additional links
→ Archive on itunes.apple.com – phone friendly archive
---
Receive our podcast newsletter in your mailbox
We send a newsletter out approximately six times a year.

Email address and surname is mandatory – all other fields are optional.
You can unsubscribe at any time.
---
Find The Sustainable Hour on social media
Facebook:
www.facebook.com/TheSustainableHour
→ Overview of all podcast front covers
Twitter:
www.twitter.com/SustainableHour
Instagram:
www.instagram.com/TheSustainableHour
YouTube:
www.youtube.com/c/thesustainablehour
Share the news about this podcast in social media
→ Share on www.twitter.com
→ Share on www.facebook.com
---
→ Podcasts and posts on this website about the climate emergency

→ Podcasts and posts on this website about the climate revolution
→ Find the latest news on BBC about climate change

---
The Sustainable Hour
info@climatesafety.info
Sharing solutions that make the climate safer and our cities more liveable